Skip to Content
Landscaping & Lawn Care Services in DFW Area
Personalized Landscaping Services
Get Landscaping Ideas From Professional Lawn Care's Experts
Professional Lawn Care is proud of our legacy of superior lawn care and landscaping services in the Dallas-Fort Worth, TX area. Since 1997, we have delivered on our promise of exquisite landscaping. Our reputation for landscaping design, irrigation services, and more is well-established, but we work hard to improve our processes, so that we can deliver the best product possible to our clients. One of the ways we do so is by offering personalized landscaping services. No two properties are the same, so we feel it is essential to deliver customized solutions based on the uniqueness of your property. Learn more about what we have to offer below.
Our Comprehensive Range of Landscaping Services
We offer a comprehensive range of landscaping services to residential and commercial clients. We are proud of our versatility, and we're excited to show you what we can do. Our landscaping company is ready to provide you with any of the following services: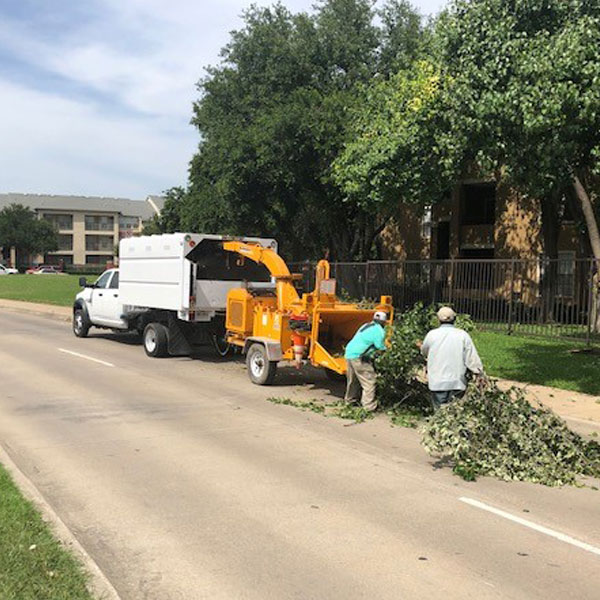 Tree Work
Professional Lawn Care provides the DFW area the highest levels of professional tree removal and trimming. Our staff of highly trained arborists will restore your trees to perfect shape and give the often-overlooked limb maintenance necessary for a healthy tree.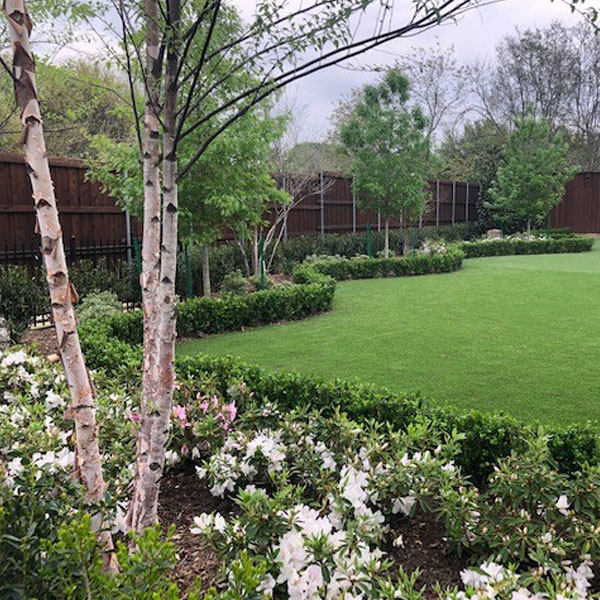 Arborist Evaluations
Trained arborists evaluate whether your tree is decaying, the stability of branches, cracks, splits, poor architecture, and even saturated soils. These inspections reveal whether a tree is at risk of failure.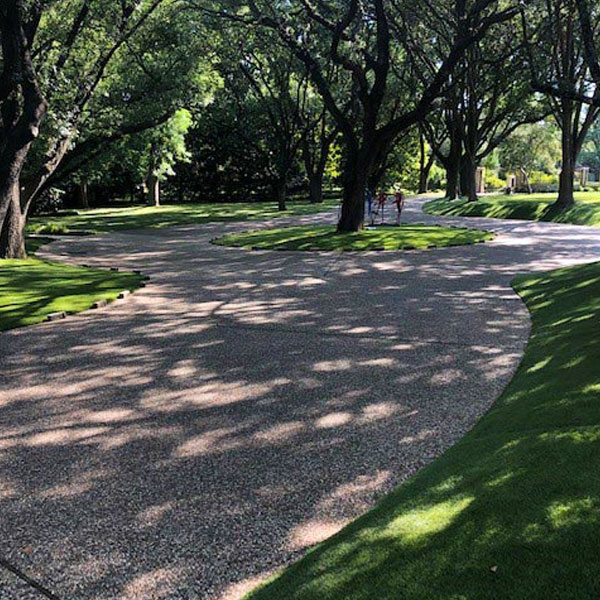 Synthetic Turf Dealer/Installation
We are also a synthetic turf dealer in the Dallas area. We use only American-made turf products exclusively from Synthetic Turf International.
Consider These Benefits of Professional Landscaping Services
One of the biggest benefits of hiring a professional landscaping company is how much time it will free up so you can focus on other aspects of running your business or managing your property. During the summertime especially, lawn care can be time-consuming every week. Why worry about mulching the flowerbeds, mowing the grass, and trimming the hedges when you can rely on our hardworking crew to handle it all for you? Having a well-maintained landscape takes a lot of work, but it's worth it when you want to attract potential customers, tenants, visitors, or employees. You'll also enjoy a higher level of care and attention to detail while reducing your risk of injury doing this "back-breaking" work yourself. Having a professionally landscaped property can help you increase your curb appeal.
Why Choose Professional Lawn Care for Your Property?
Premier customer service is one of the reasons why so many clients have counted on Professional Lawn Care over the years. Ensuring your satisfaction is our top priority. We pride ourselves on providing one-of-a-kind front yard landscaping ideas to make you the envy of the neighborhood. Many gated communities, commercial properties, homeowners' associations, and multi-family apartment buildings have already discovered the Professional Lawn Care difference in quality. We work hand-in-hand with our clients to beautify their property with reliable year-round landscaping services in the DFW area. Our reputation for excellence and attention to detail precedes every project we undertake.
We Offer the Best Landscaping Services in the DFW Area
At Professional Lawn Care, we want you to feel comfortable working with our landscaping specialists. Our consultations are designed to help you gain confidence in our work, so we can begin beautifying your property. Whether you are hiring us to redesign your landscaping completely or for common area maintenance, you can rely on our team to deliver outstanding services. Contact us today to get started with a customized quote from one of the Dallas-Forth Worth area's best landscaping companies!
Contact Us Today to Schedule a Consultation